The CasApold Association launches its new creative project called TRANS.FORT, an adaptive reuse project in the Apold Fortified Church. The project involves the re-adaptation of the spaces within the fortification by setting up exhibition spaces for local history, the traditional architecture of the region, its restoration and conservation in symbiosis with the presentation of contemporary modern art works in a historical context.
Beschreibung
Follow the TRANS.FORT page where you will be able to observe the entire transformation process of the interior of the fortification, the improvement works of the premises as well as the creative actions of the invited artists. The exhibitions can be visited starting from May until September. During this period, related events will take place, such as plant workshops, drawing workshops or other events of the project partners. TransFORT is created with an organic vision in continuous adaptation, so it is worth following its entire development.
The project will have its official inauguration on May 13th, during the Noctambuli la Castel event, an event tha already reaches its 2nd edition in the Apold Fortified Church, a launch that also coincides with the international festival entitled Night of the Museums. More details about the official launch event will be announced asoon.
Projektzeitraum
Mai – September 2023
Ort
Kirchenburg Trappold
Kooperation
Rumänische Architektenkammer
Konsulat der Bundesrepublik Deutschland, Hermannstadt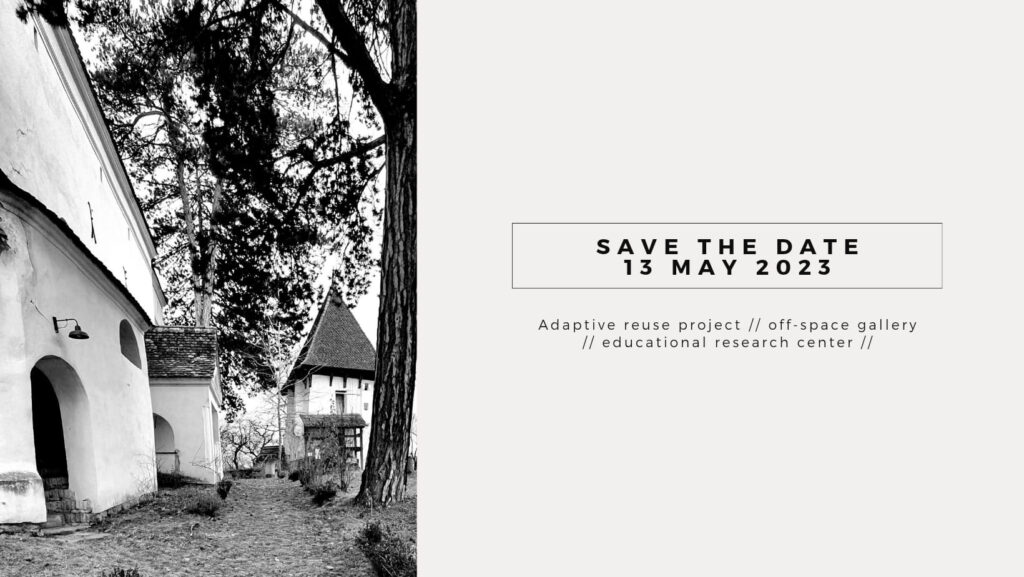 Weitere Informatioen
Follow our page and pass it on to others who might be interested in such dynamic and modern experiences in a fortified church in Transylvania. This project is supported by the Romanian Order of Architects from the Architectural Stamp Duty and the Consulate of the Federal Republic of Germany in Sibiu https://www.facebook.com/trans.fort.transylvania